Thai Yoga Massage Training
January 19 @ 2:00 pm

-

February 23 @ 6:00 pm
Imagine feeling completely well-rested.
Imagine allowing your body, mind, and spirit to relax and heal.
Through the restorative practice of Thai Yoga Massage, you can begin to surrender the stress and tension your body carries and discover a deep state of peace and well being.
Thai Yoga Massage is a beautiful healing art rooted in the Buddhist philosophy of metta (loving kindness), which combines yoga postures, assisted stretching, and meditation to restore and harmonize the body and mind. It relieves muscle and joint tension, frees energetic blockages, and leaves the receiver relaxed and revitalized.
Sometimes referred to as the lazy man's yoga, Thai bodywork takes place fully clothed and without oils. It works the entire body focusing on the sen lines and creates a flowing dance between the giver and the receiver.
In this 6 week course, you will learn an entire full body sequence, including side lying, seated, supine and prone postures. In each session, learn simple, flowing vignettes that can be used individually or combined together for a beautiful addition to yoga classes, in massage sessions, or for your own personal practice.
You can sign up for one class or all 6. Come alone or with a partner. This practice is designed to support you.
Sample Schedule
2:00 PM
Centering, Thai Massage Prayer, Meditation
2:15 PM
Hands-On Practice
Through demonstration, hands-on application: giving and receiving, you will learn an entire full body sequence, including side lying, seated, supine and prone.
3:30 PM
Introduction to History, Philosophy, and Sacred Anatomy
5:30 PM
Q&A
This is where we will take time to refine techniques, answer questions, explore possibilities in the practice based on individual needs and review contraindications and pathologies.
6:00 PM
Optional Dinner
* You are invited to stay and join us for an Ayurvedic-inspired meal to ground and nourish after the day's events.
---
Session Breakdown
Session 1 – January 19
Learn the history, mythology, and traditions of Nuad Boran or Northern Style Thai Massage. Explore head and neck treatments for relaxation, energy release, and cultivate Metta or Loving Kindness. Discuss common pathologies and review the therapeutic value of Thai Bodywork.
Session 2 – January 26
Refine your practice of Metta Bhavana or Loving Kindness Meditation, explore side-lying postures ideal for pregnancy, shoulder treatments and trauma.
Session 3  – February 2
Tune in to the energetic body, learn body reading, discover and refine your ability to sense where blockages may be.
Guest teacher – Pamela Herrick, Bamboo Thai Massage
Spiritual Sen
Session 4
Cultivation of mindfulness practice, deep listening. Exploration of the breath, energy body and spine.
Guest Teacher – James Bae, Samaya Education
Vital points in Asian Medicine
Session 5
Tips, Refinement and the opportunity to give and receive full-body sessions. Students who have completed all sessions will receive a Certificate.
CE's available. Yoga Alliance Approved.
---
Guest Teachers
Pamela Herrick – Spiritual Sen
February 2nd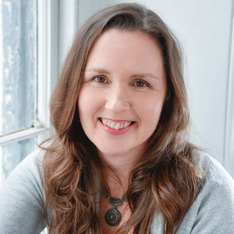 How would your Thai Massage change if you experienced the energy of the sen as an expression of Spirit?
In Thai Massage we use acupressure and stretch to stimulate flow in the sen system, but what would it feel like to affect the movement of energy directly? How can we assess the quality of that energy? When we release stagnation, where does the energy go? Is it energy or Spirit?
No dogma. Just practice.
http://www.bamboothaimassage.net/
James Bae – Vital Points in Asian Medicine
February 9th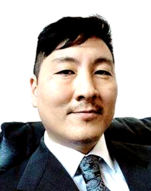 In this (2-3 hr) interactive segment, participants will learn the most salient vital points in Ayurveda and Chinese medicine that can be applied in Manual therapies, including Thai massage and Bodywork.
Reference will be made to Asian medicine principles and bodymind energetics, with group and partnered work for hands-on practicum.